The original church building was located on Schenck Ave., between Liberty and Atlantic Ave. Originally a Swedish Lutheran Church, it was being used as a horse wagon shop when it was rented for $10/month.The first service was held Feb. 13, 1898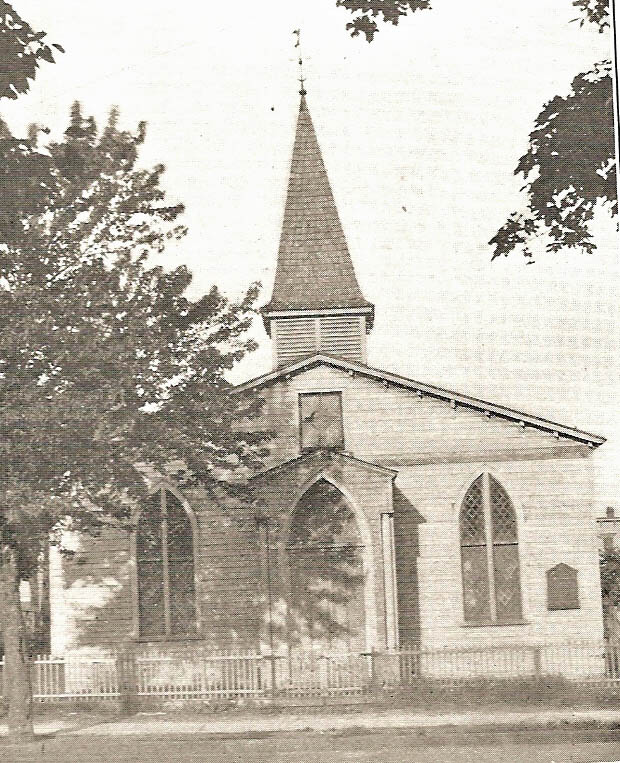 The second church, located at the southeast corner of Pennsylvania and Liberty, was the former Congregational Church. This was used from 1901 until the opening of the building we know in 1909.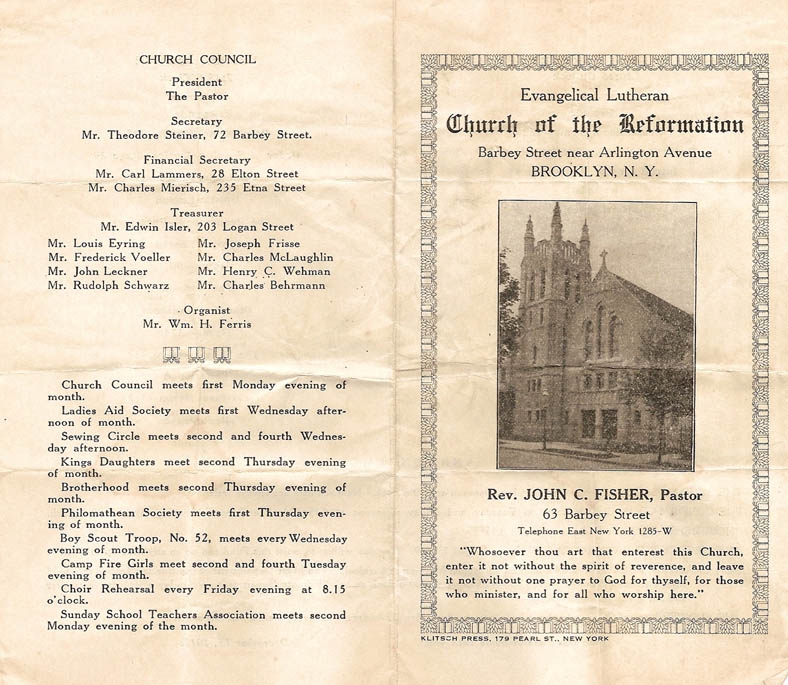 This church bulletin from 1918 shows an early view of the church but also displays some interesting details. The street address is given as "63 Barbey" but we know it is 105 Barbey; that indicates the street must have been renumbered at some point. The second is the phone number " East New York 1285-w"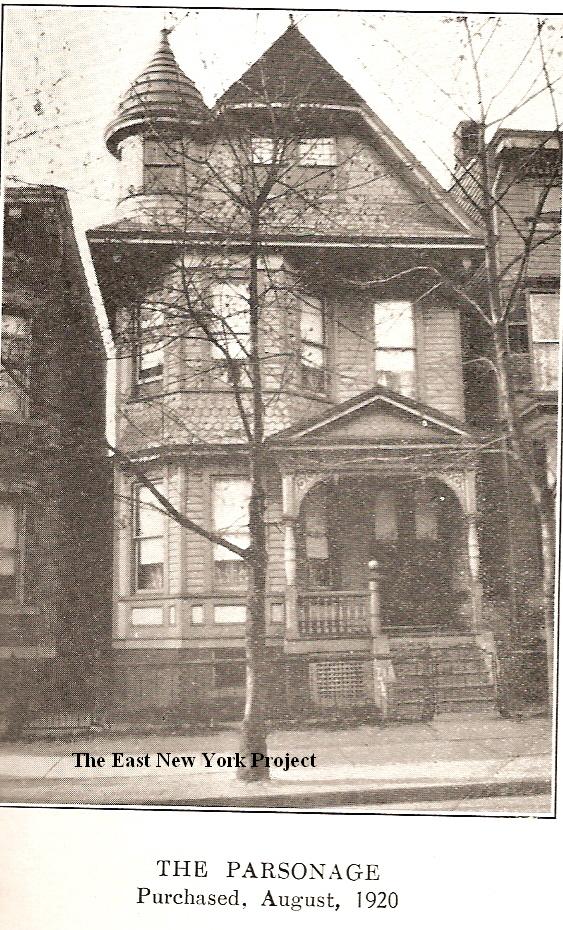 This 1920 photo is of the first parsonage, located at 227 Arlington Ave.and purchased for $8,000.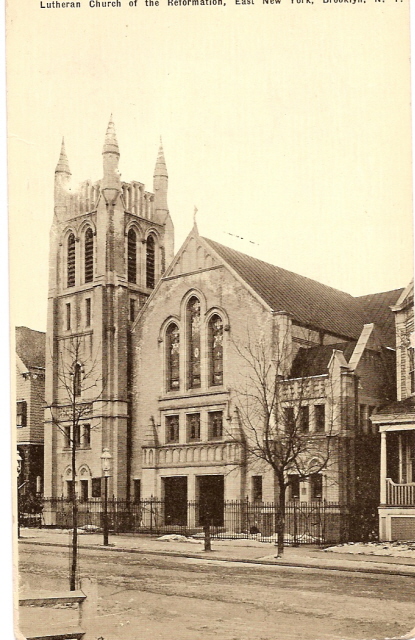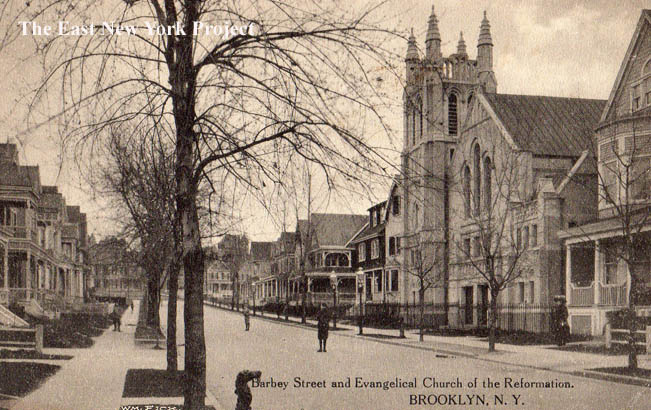 Lutheran Church of the Reformation
Dated: 1914 Maker: Kraus Status: Own (BG)

Barbey Street and Evangelical Church of the Reformation
Maker: Fick Dated: 1910 Status: Own (RG)
A cool Fick view of the block, including what appears to be a stand to tie a horse at the bottom and the "haunted house" on Highland Boulevard looking down way in the distance.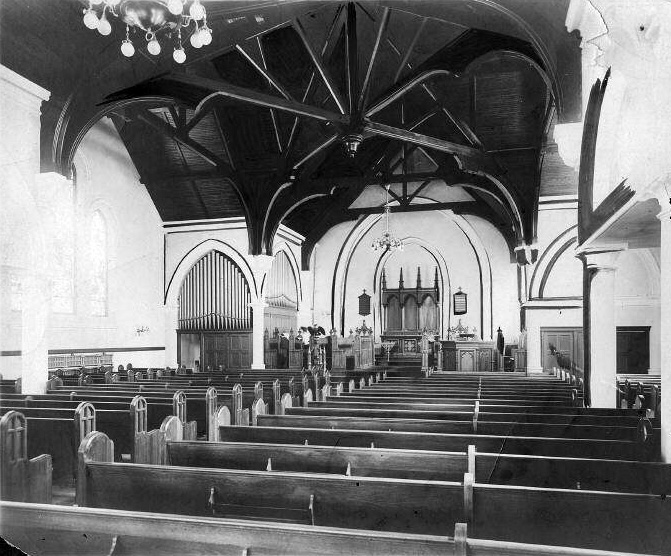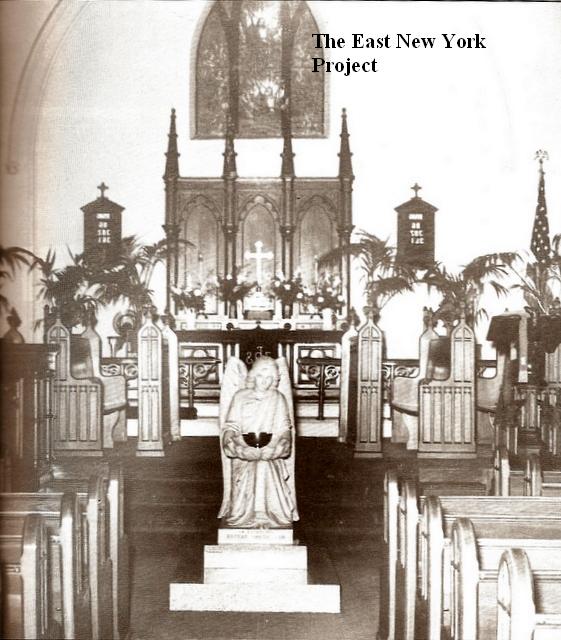 Nice early interior views. The one on the left is from 1909. The baptismal font was eventually moved from the center aisle to the side.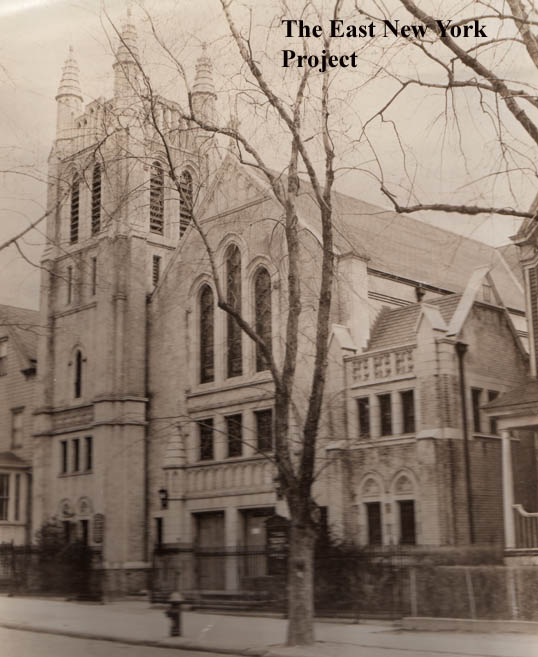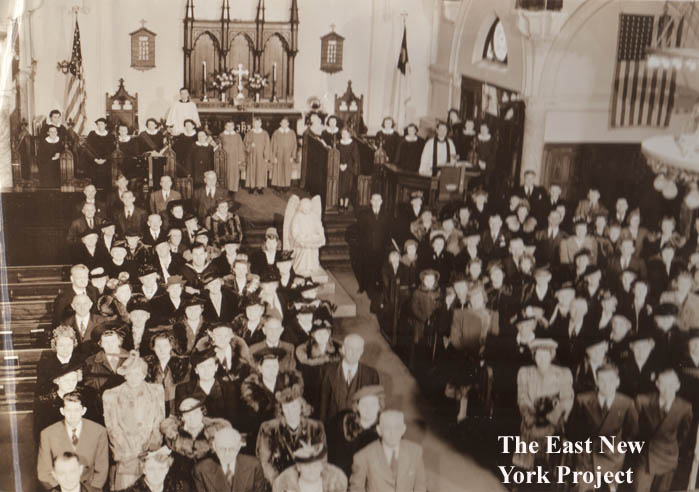 These two views come from a special 1943 Easter album.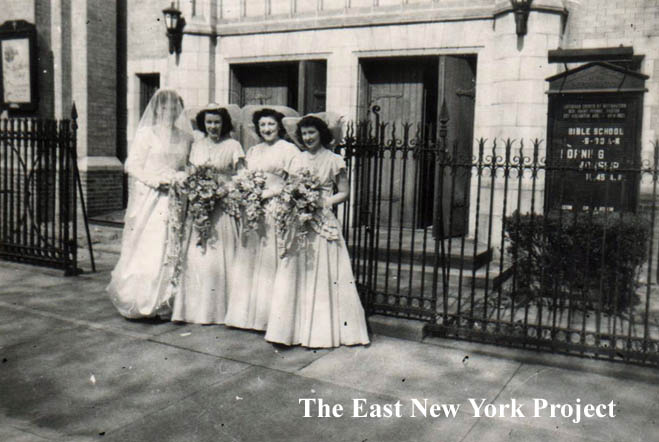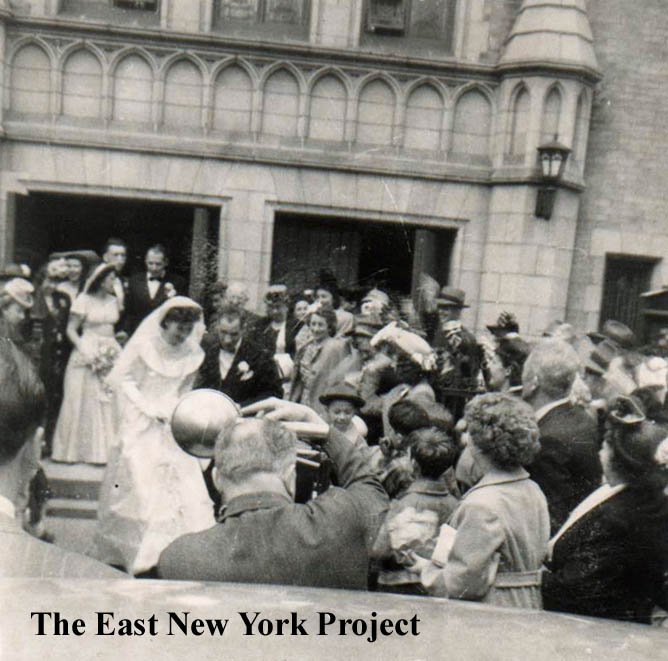 Steve Rothamel supplied these images of his parents wedding at the church in 1948.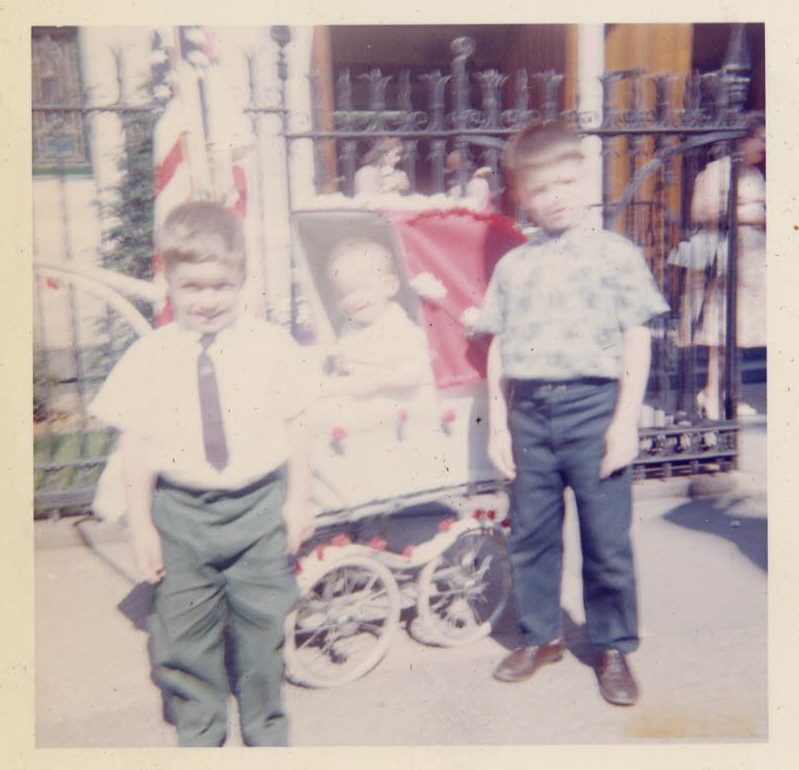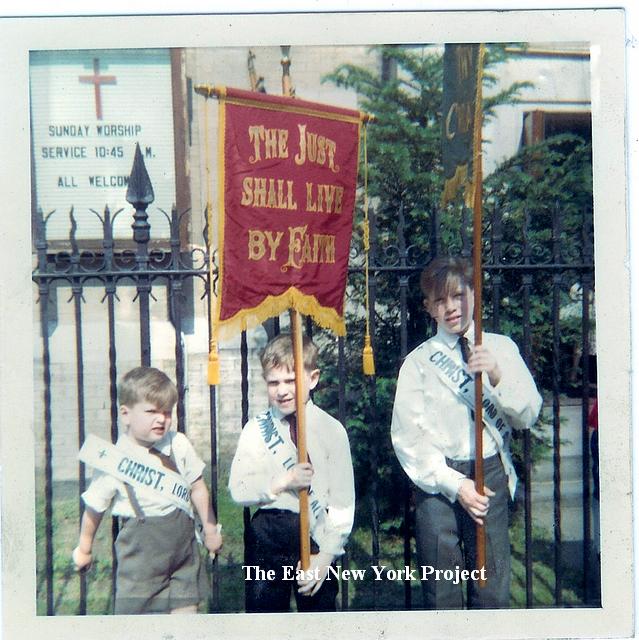 Anniversary Parade, 1961, 1967
We marched in the Anniversary parades throughout the 60s; this blurry shot is our first, which always started in front of the church. On the right, my cousins are prepared to march in the 1967 parade. There is a page devoted to the parades here.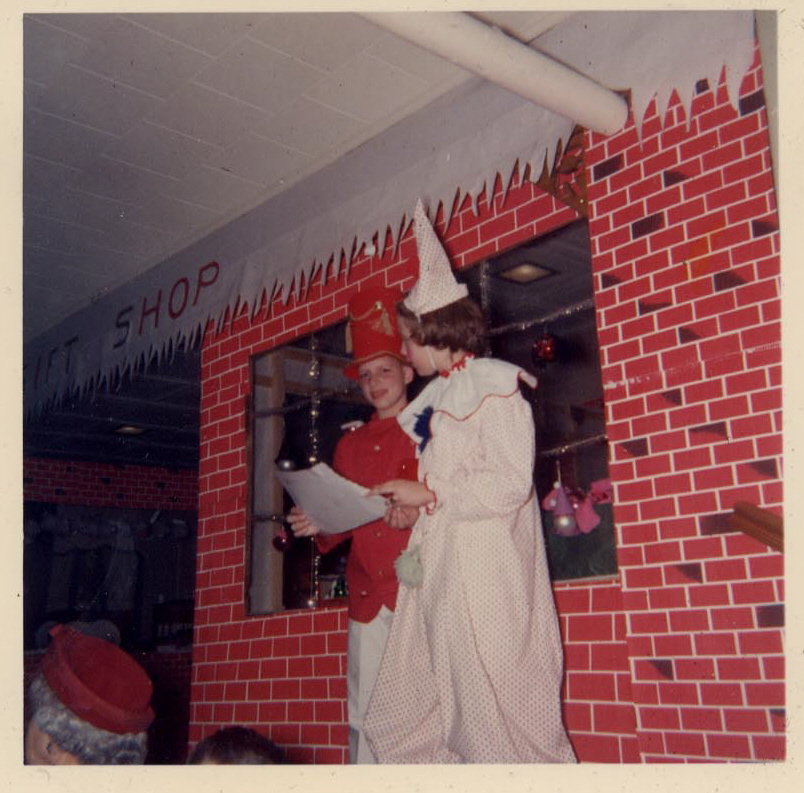 Church basement, 1964
That's older brother Bruce dressed as the toy soldier during the church's Christmas Fair in 1964.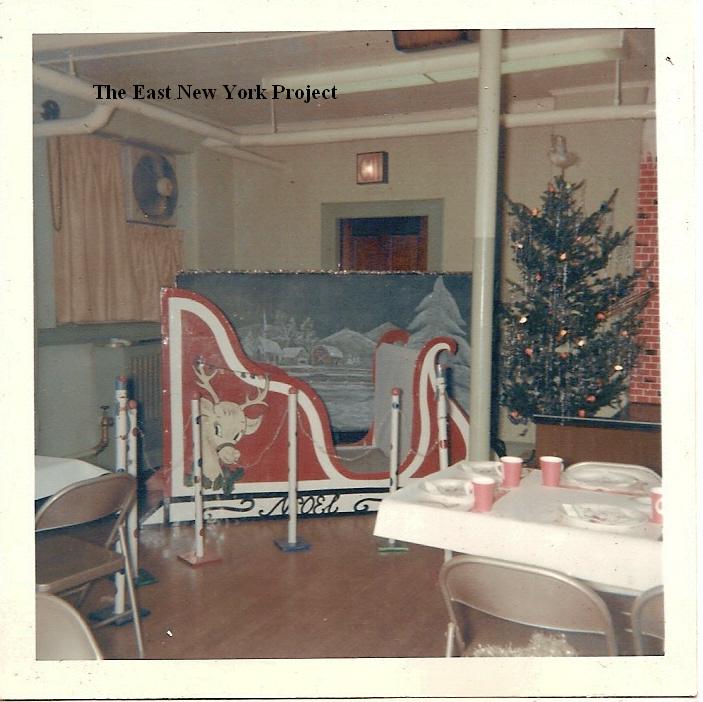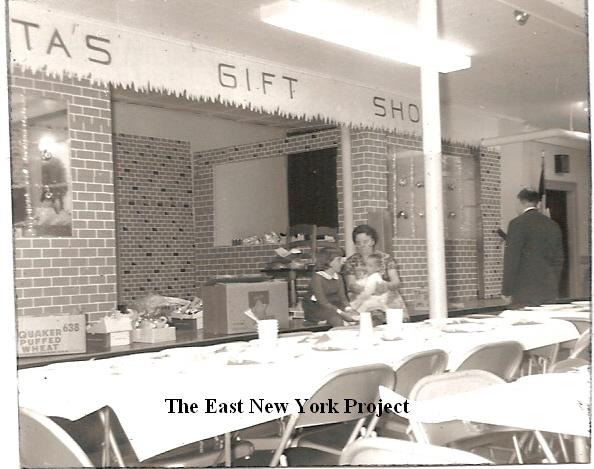 Church basement, Christmas
On the left the sleigh where 'Santa' posed for pictures during the Holiday Fair. The elaborate chalk drawing in the background was done by my Aunt Rusty. On the right, the stage set up for the fair. Both pictures are from the mid 1960s.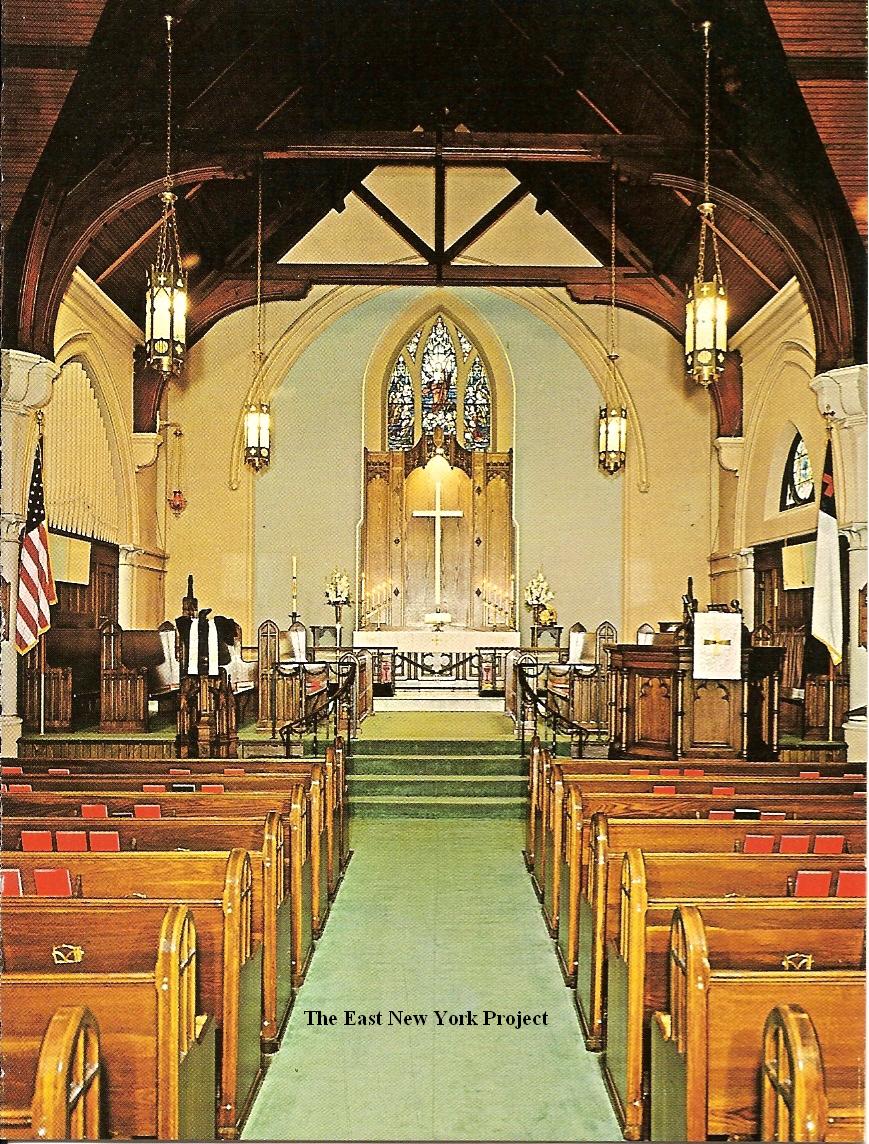 Interior, 1967
This interior shot is from a Christmas card made in 1967. This is actually the second floor of the church. The 'basement' is only a few steps down from street level, and is where we held Sunday School classes.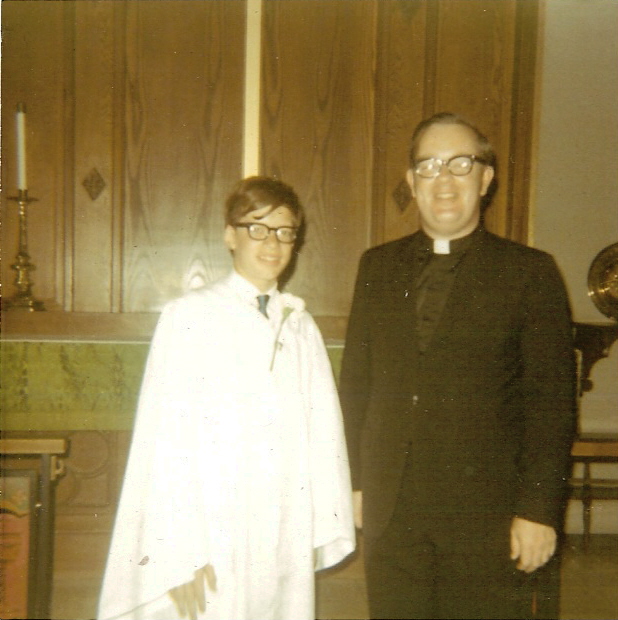 Confirmation, 1970
An interior shot of yours truly with Pastor Trudo. Nice Clark Kent glasses.