First, some early Abraham&Strauss postcards of the parades at the turn of the century. These are not in East New York.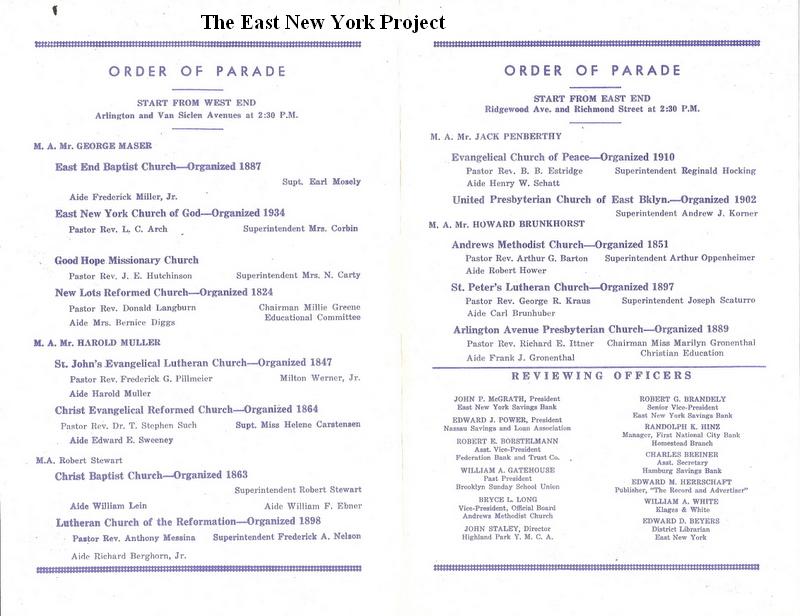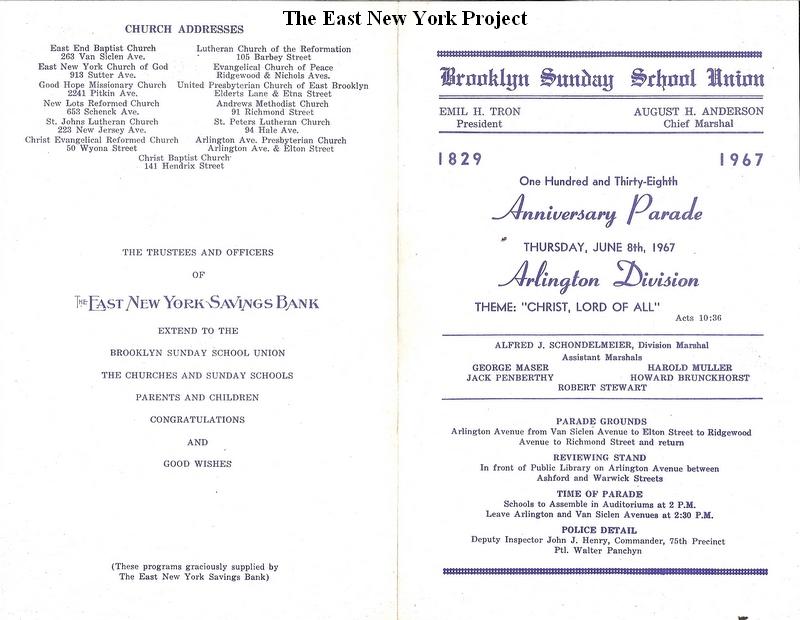 1967 Parade Program
Next, the program from 1967. It lists the churches which marched, including their locations. It also lists the people at the review stand.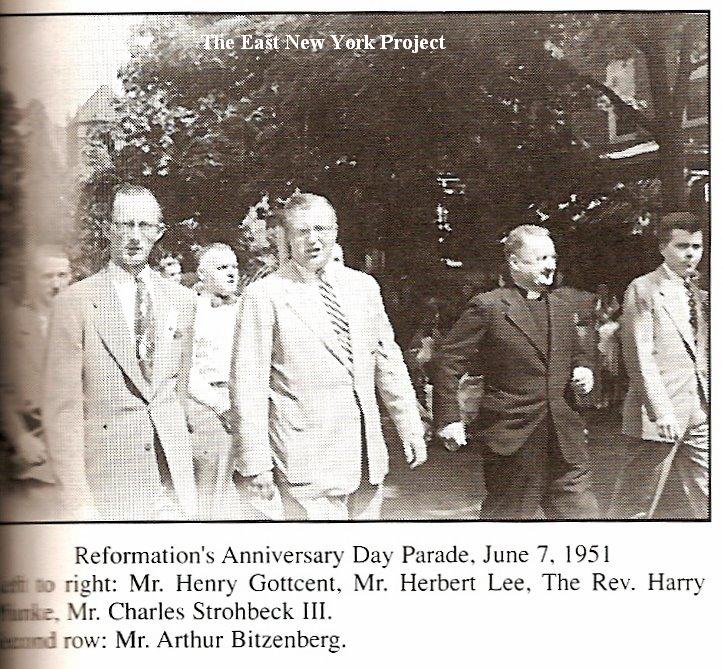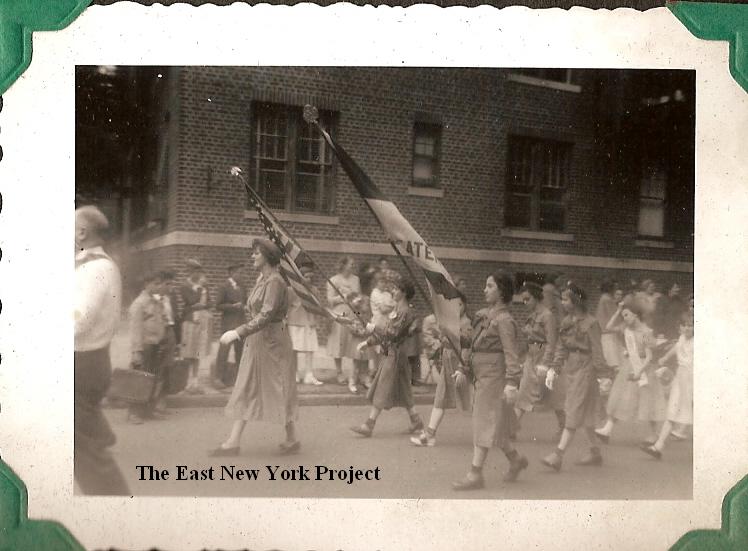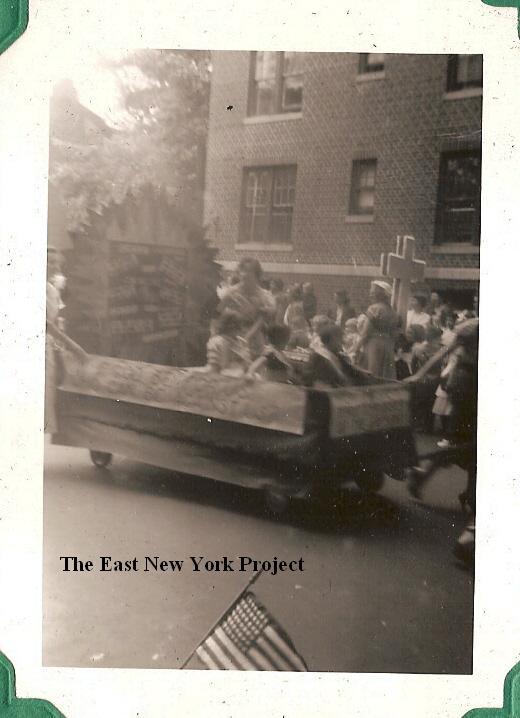 Early Pictures
On the left, a 1951 shot from a church booklet. On the right, two shots from the family album during the 1953 parade. This was the St. John's members, the exact location of these shots are unknown.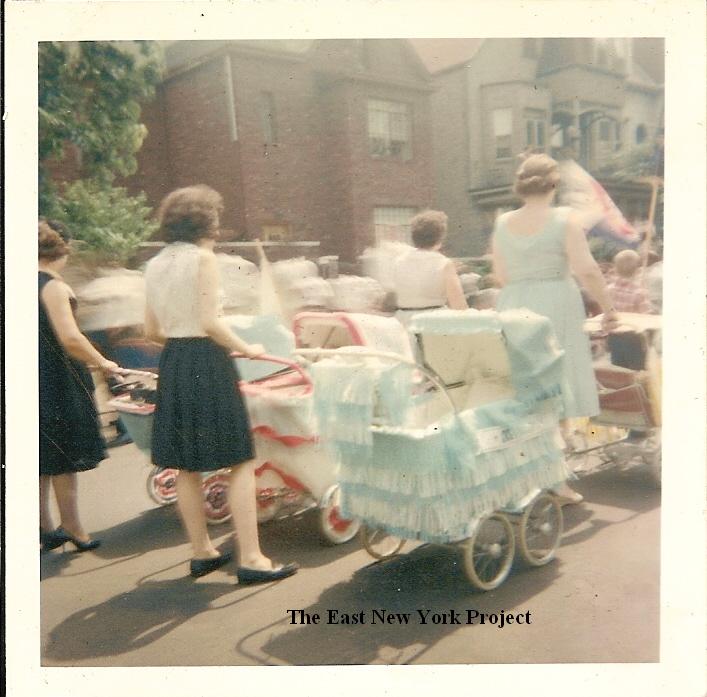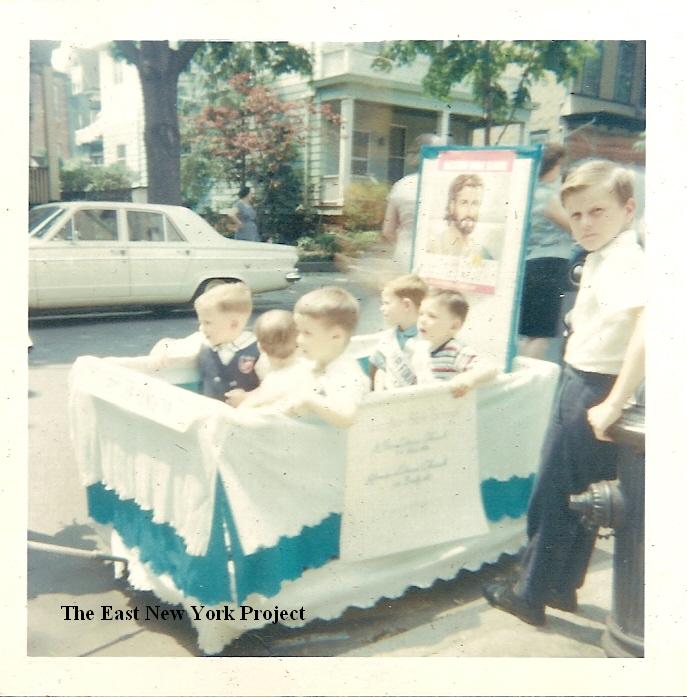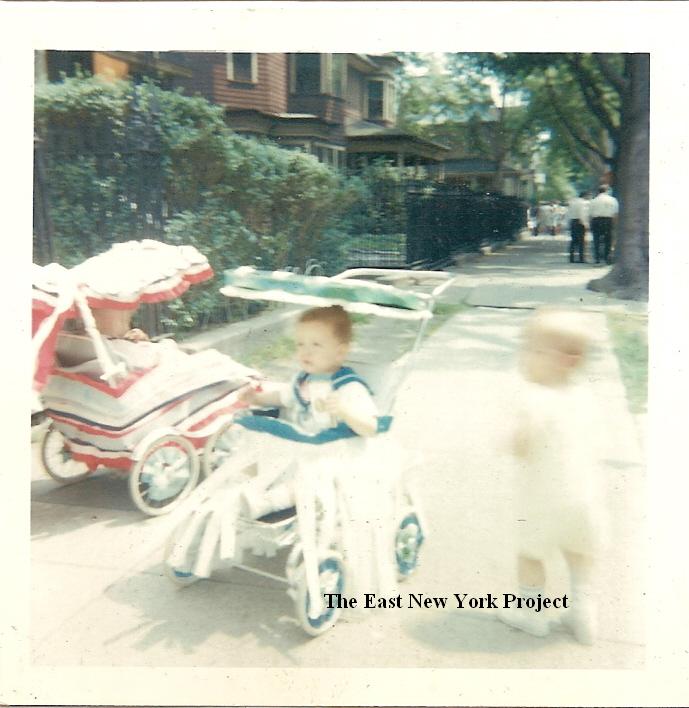 1966 Parade
The location is unknown on the first shot. The second is looking west across Barbey from the church. The third is looking south down Barbey from the church.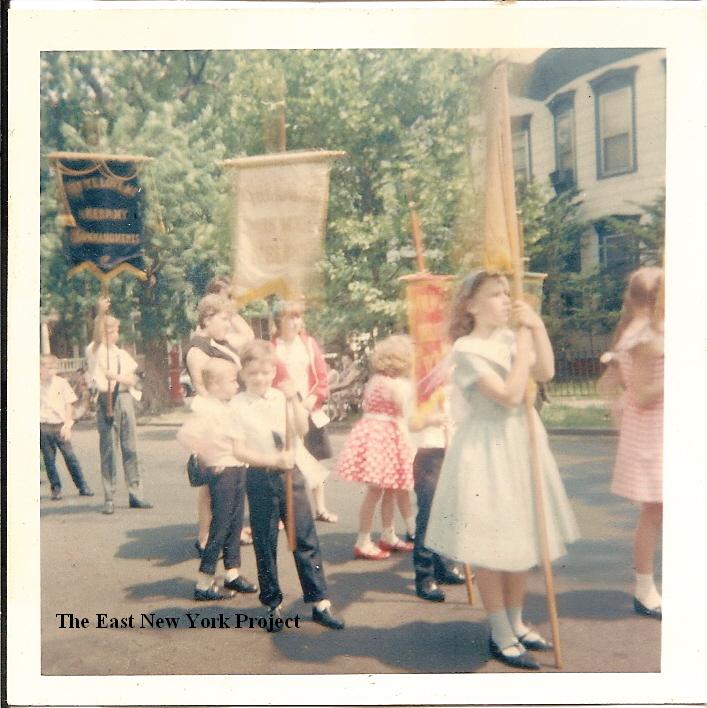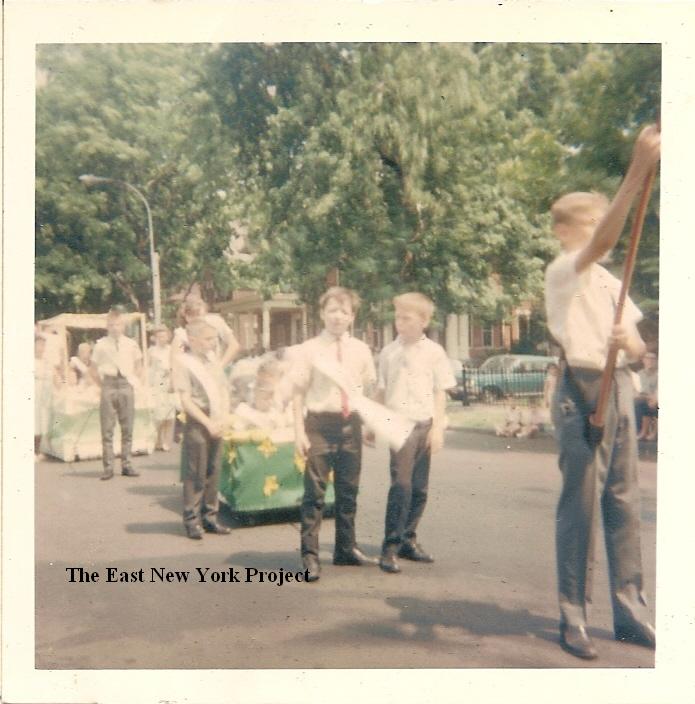 1966 Parade
That's yours truly holding the banner in the first picture. On the right, my brother Bruce pulling a float, its hard to tell the location.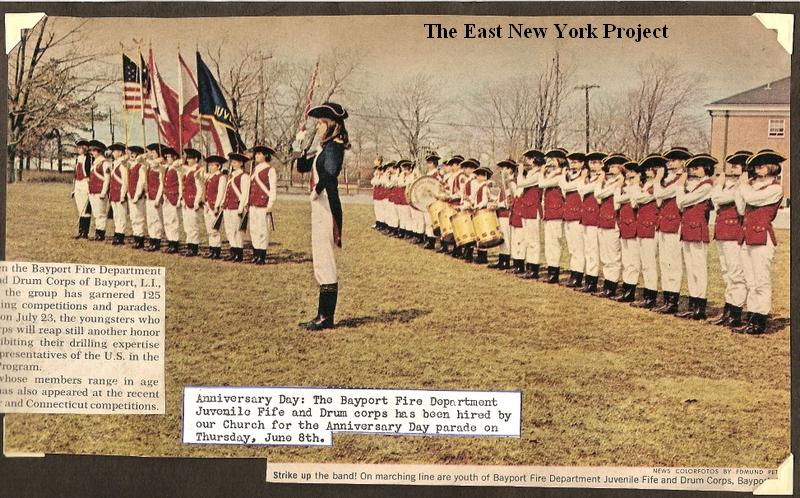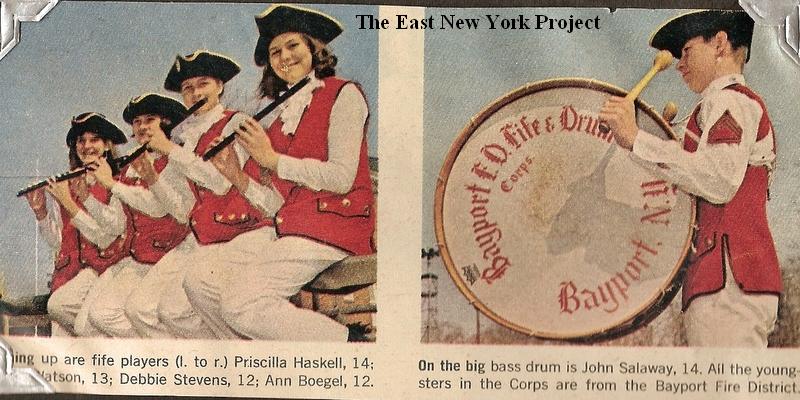 1967 Parade
In 1967 our church hired the Bayport Long Island Fire Department Fife and Drum Corps for the parade. That year they were featured in the Sunday Daily News color insert magazine, and my mother saved the article.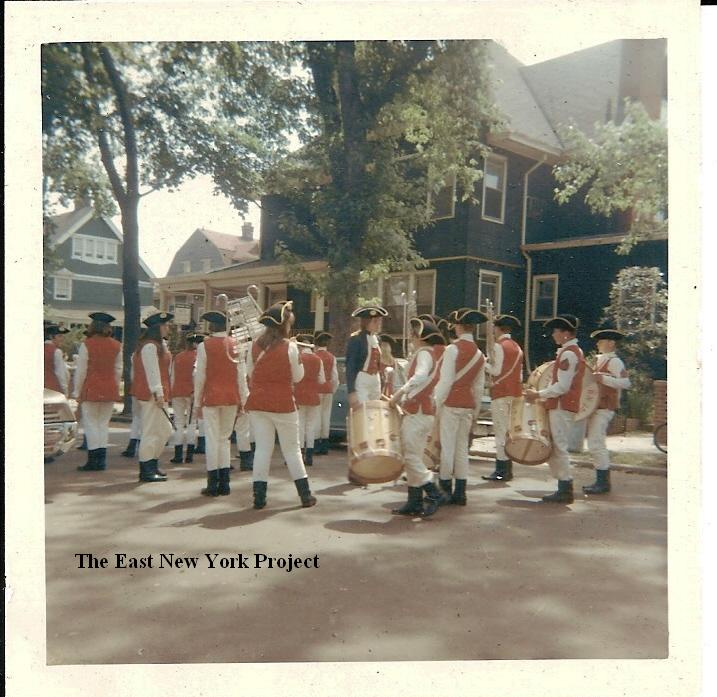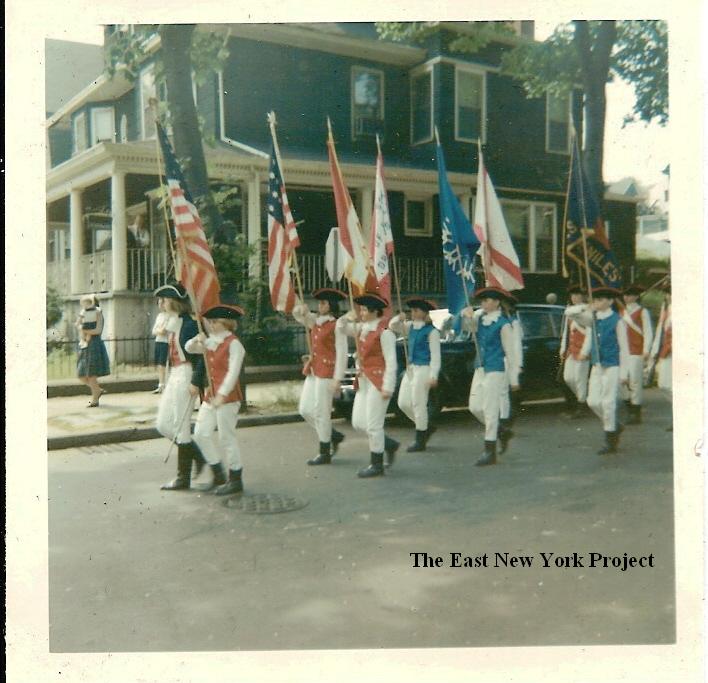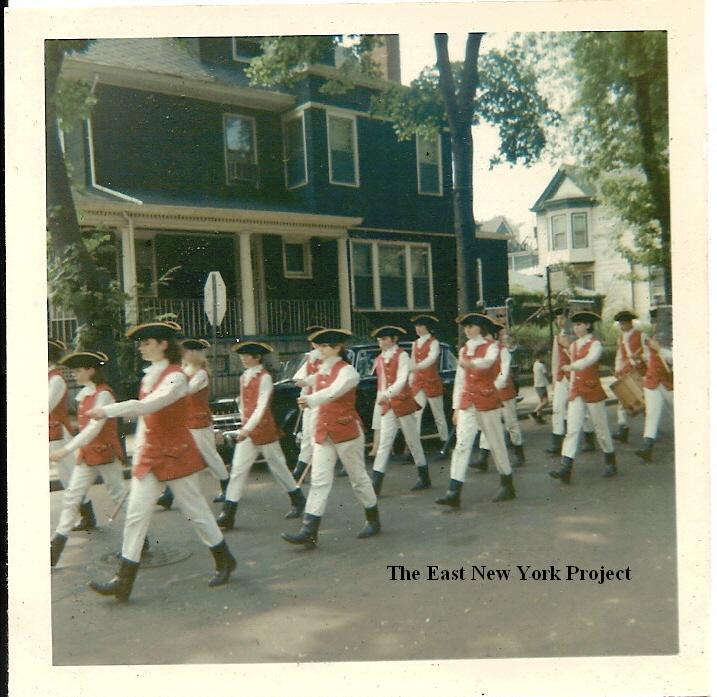 1967 Parade
All three of these shots were taken at the start of the march by the corner of Barbey and Arlington.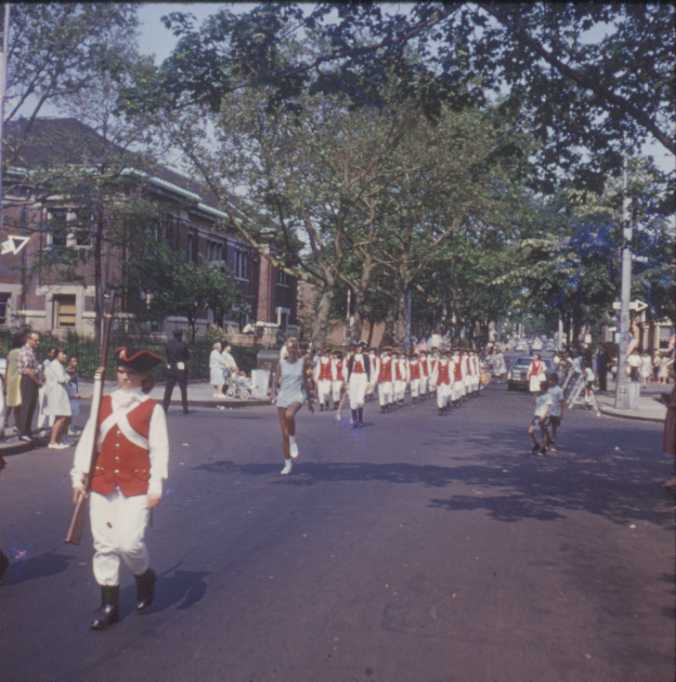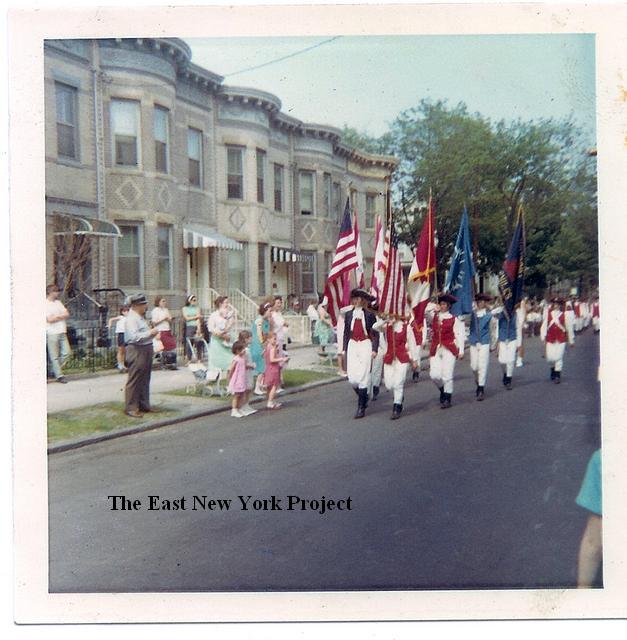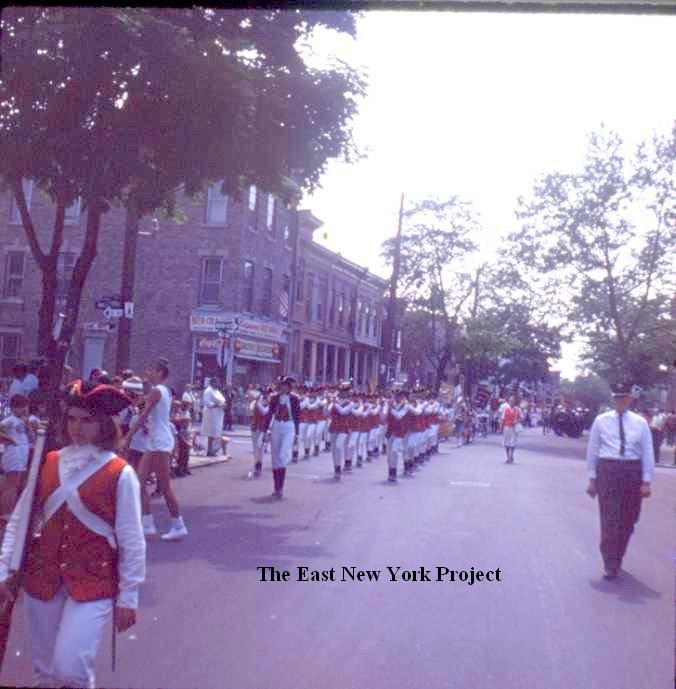 1967 Parade
The first shot is in front of the Arlington Library, the second we need to confirm and the third is the corner of Hale and Ridgewood.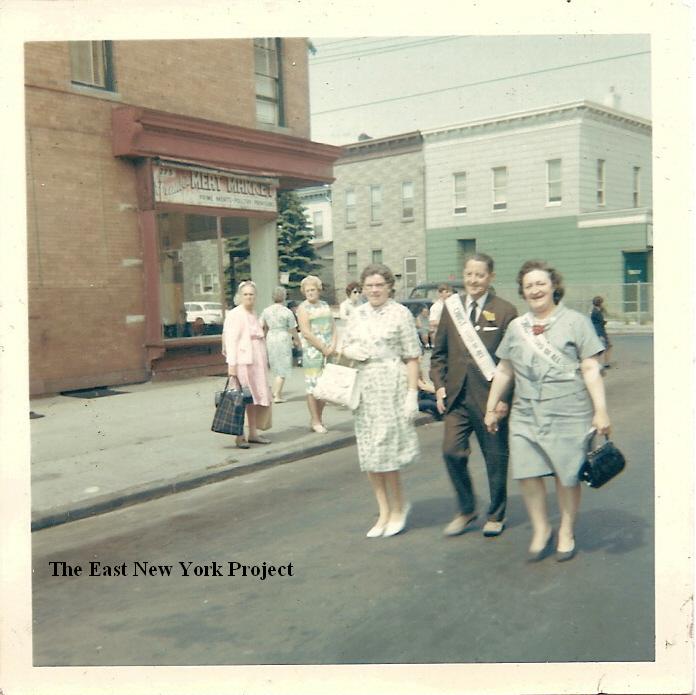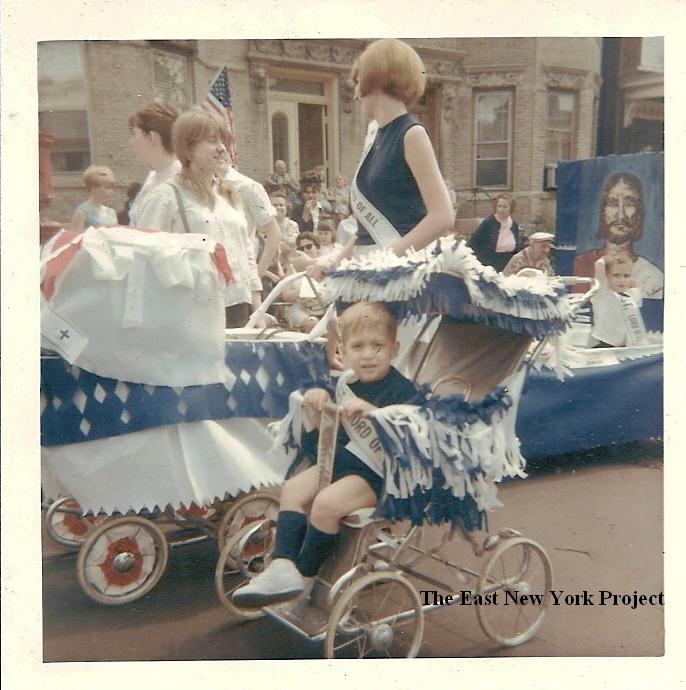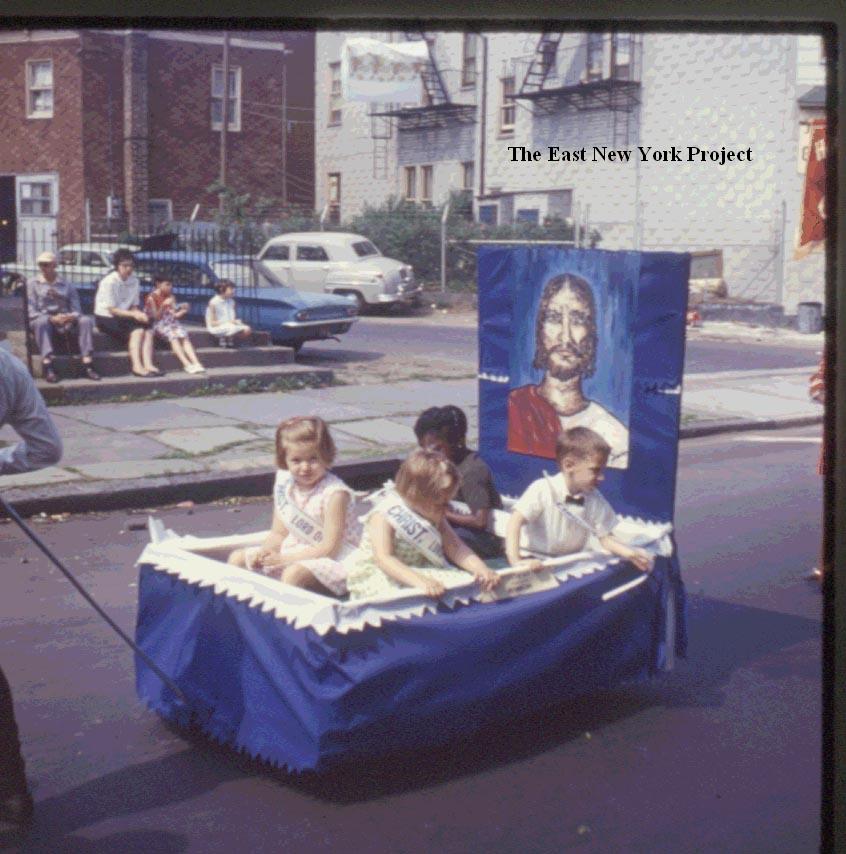 1967 Parade
The first shot is by Ridgewood and Logan. The second shot features my brother Lou in front of 166 Ridgewood (SW corner of Shepherd). The third shot shows Force Tube Avenue cutting across in the background on Ridgewood.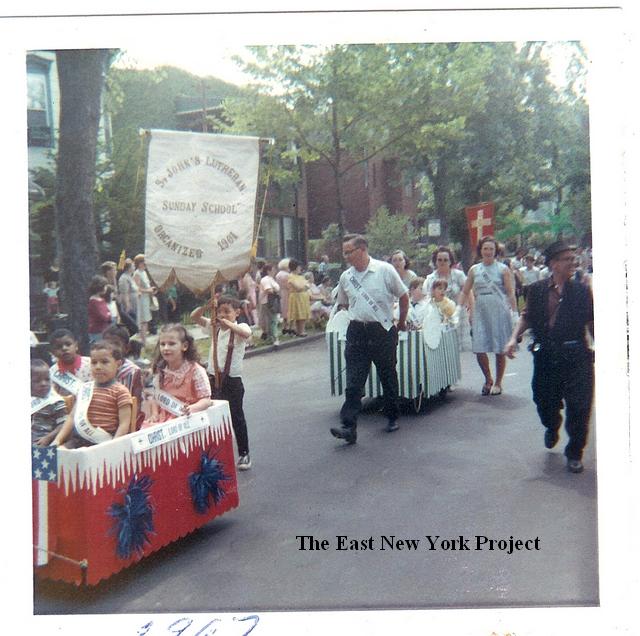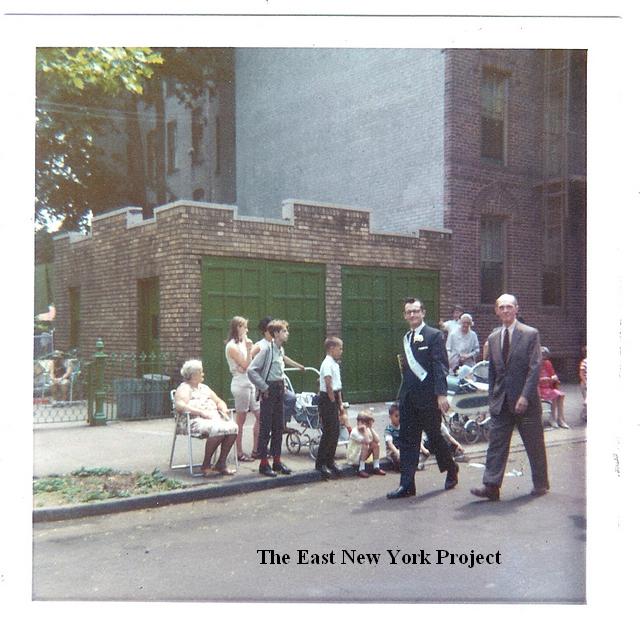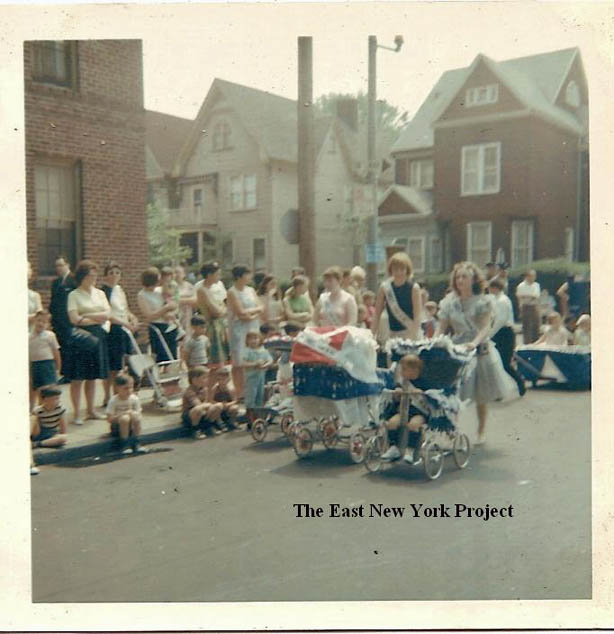 1967 Parade
I was confused by the location of these shots, until I discovered the parade used to start back at Van Siclen and Arlington. In the middle shot that's my uncle Rich in the dark suit, and on the right my mother on the far right pushing brother Lou in the stroller.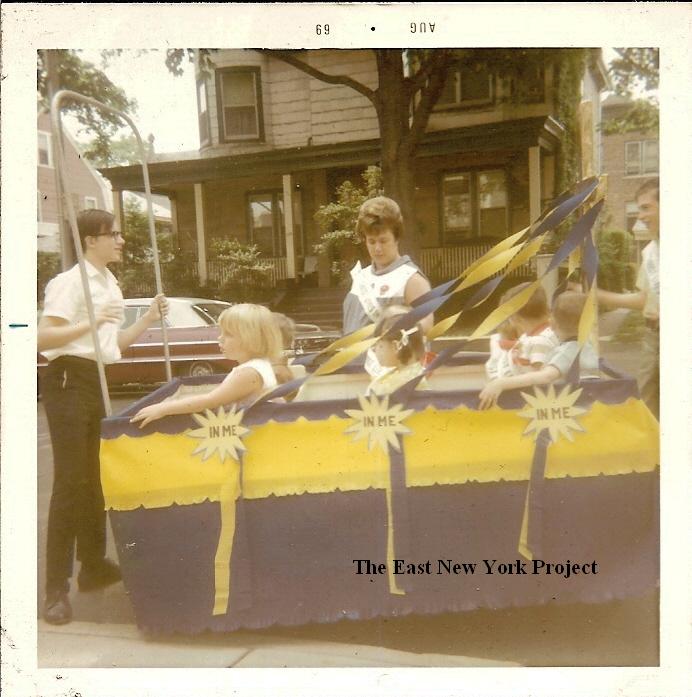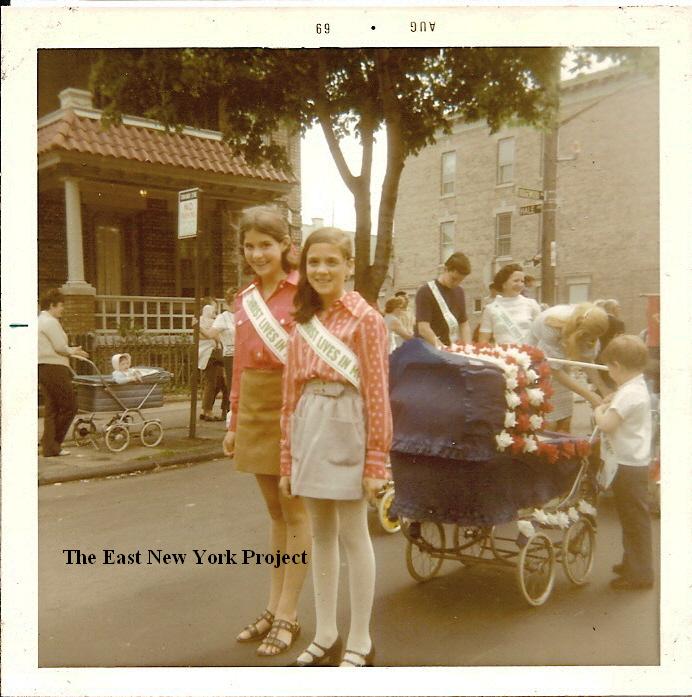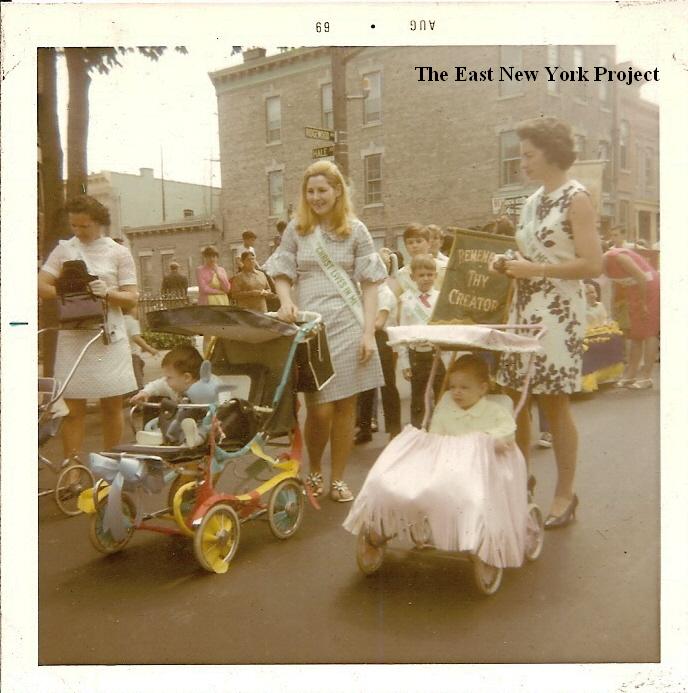 1969 Parade
These 3 shots are from the 1969 parade. That's my brother Bruce on the left with one of the floats on Barbey Street. In the middle shot, taken at Hale and Ridgewood, I'm curious if anyone recognizes the two girls. We now have the girl on the right identified as Theresa Manfredi (thanks Therese and Annette). On the right, a shot from the same location.