Reservoir Construction
The reservoir was constructed in 1854, so the date on this picture is misleading. This is either misdated or perhaps there was additional construction work 20 years later?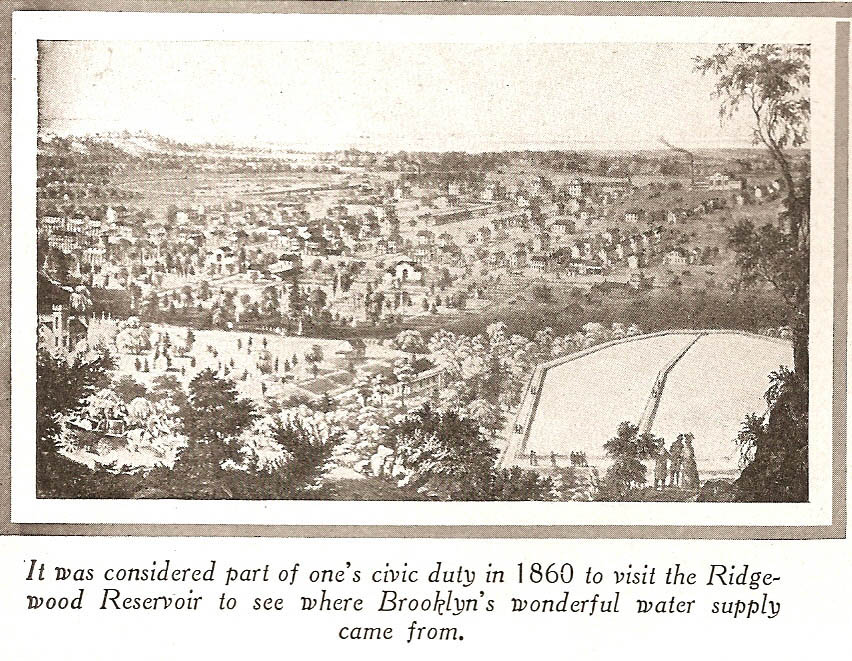 This drawing appeared in a 1916 Brooklyn Eagle Anniversary magazine with a reference date of 1860 .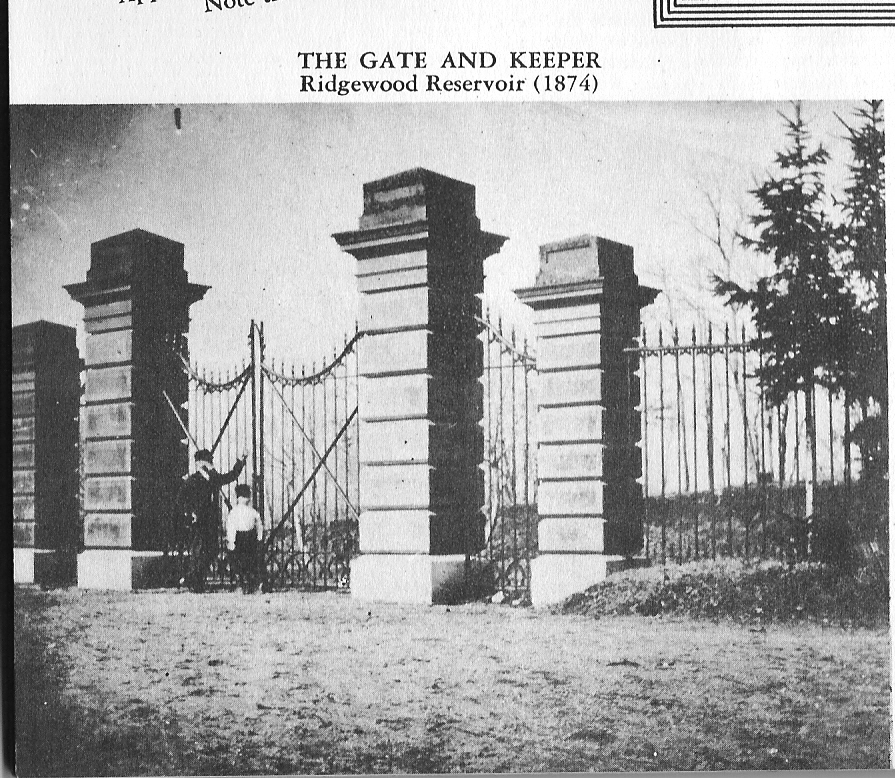 Reservoir Gate, 1874.
Impressive gates, but I am not sure where they stood.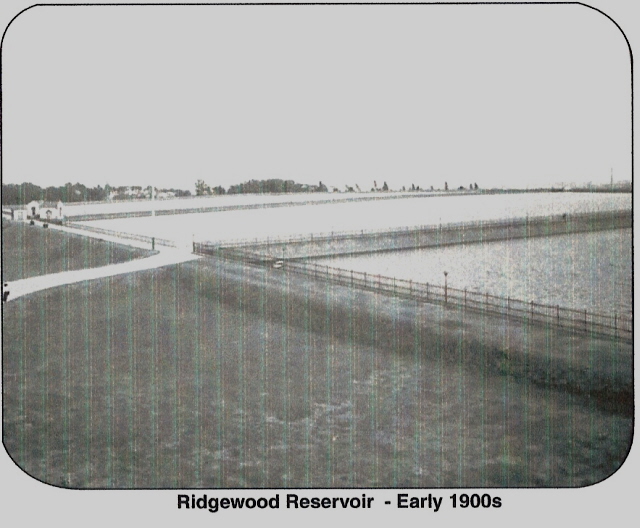 This image dates from 1900.
Ridgewood Reservoir
Dated: 1913 Maker: Kraus Status: Own(BG)
A nice shot of the original fence surrounding the reservoir.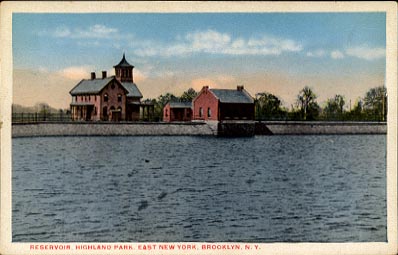 Reservoir,Highland Park East New York
Maker: Commercial Art Post Card Co. Dated: 1916 Status: Own (RG)
Good shot of the Power station, some of that structure remains.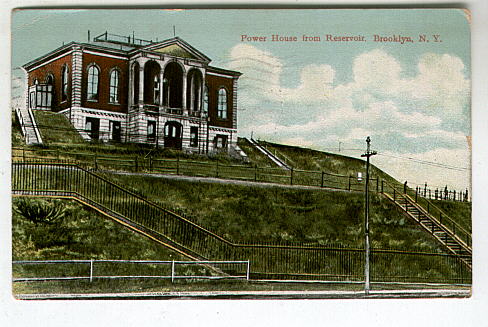 Power House from Reservoir, Brooklyn N.Y.
Maker: Unknown: dated 1914 Status: Need
I'm not sure about this structure.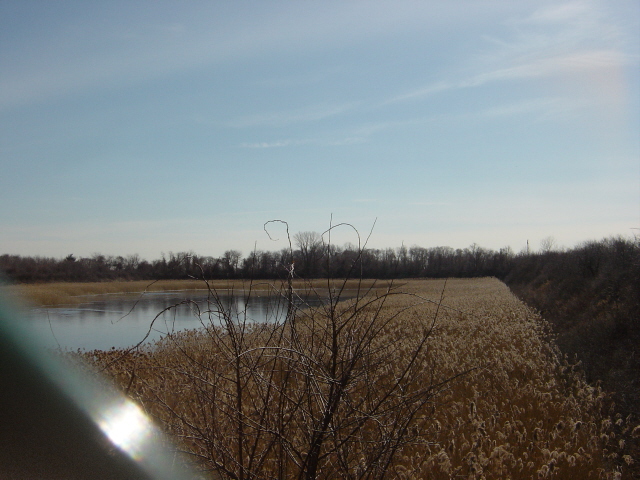 Ridgewood Reservoir, 2005
Some updated photos. Part of the reservoir is bone dry and overtaken with growth; some still has water.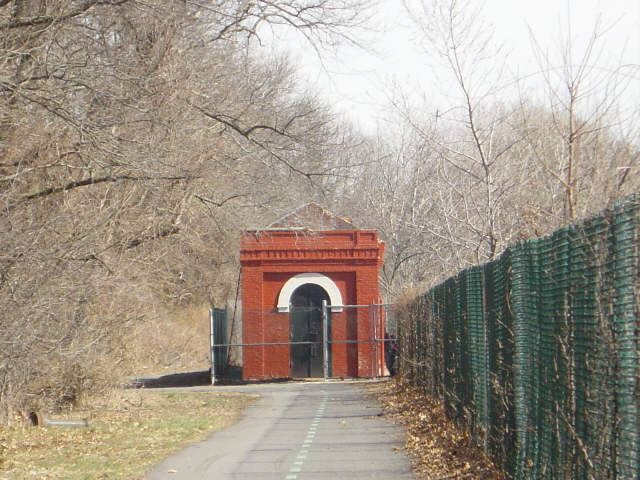 A shot of the remaining reservoir structure, 2005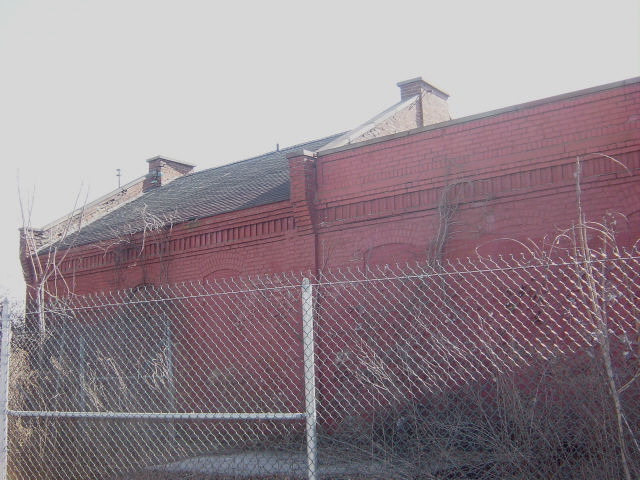 Second shot of remaining structures.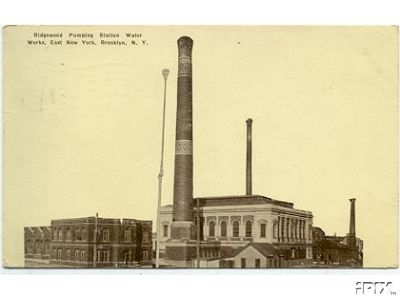 Ridgewood Pumping Station
Dated:1915 Maker: Unk Status: Need
I wanted to include one shot of the pumping station; It was located at Atlantic and Logan and remained to the 1960's. When it was finally cleared for a public park, Mayor Lindsay came down for the ceremony to start the demolition. My older brother came down with his class from P.S. 108 for the ceremony.
June 9, 1875 Brooklyn Daily Eagle Article on Reservoir capacity and plans for expansion
September 5, 1896 Daily Eagle article on water quality at reservoir.
May 5, 1898 article on guarding against terrorism!